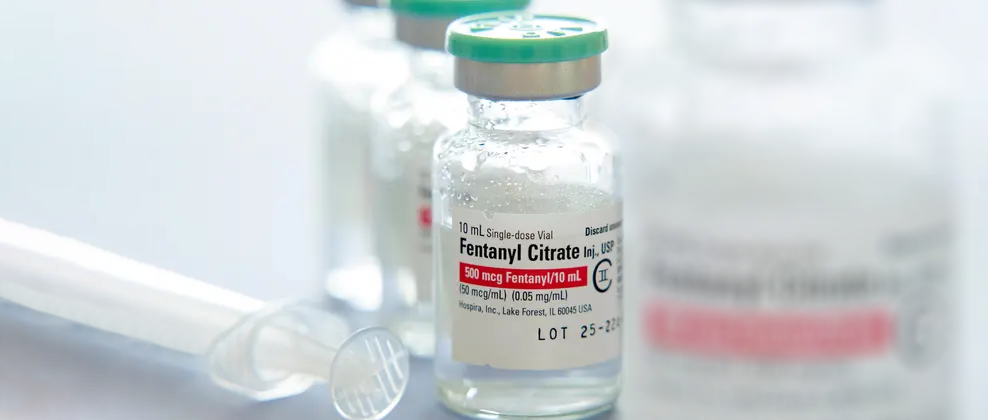 Why Is Fentanyl Killing So Many of Our Kids?
Though most of us know about the opioid epidemic in this country, many people have not heard of one of the more powerful—and deadly—varieties, fentanyl. It is what killed Prince in 2016 and is the drug responsible for nearly 5000 emergency room visits due to drug-related seizures in 2014. Though it was first formulated in the 1950s to be a safer form of morphine, this synthetic opioid is now rated as 50-100 times stronger than even the most potent form of morphine and 30-50 times stronger than heroin. Perhaps most frightening of all is the fact that a fatal dose can be as tiny as a quarter-milligram—the size of a snowflake.
It is still prescribed legally as a Schedule II drug and given to patients in severe pain, either after surgery or for those with chronic pain who have developed a tolerance to other opioids. These forms of fentanyl are known by brand names like Actiq, Duragesic, and Sublimaze and are delivered via transdermal patch, lozenges, or injection.
Ook kan het een serieuzere aandoening zijn die behandeld dient te worden of de zorg rondom de patiënt op de intensive care afdeling. U kunt dus zorgeloos Anticonceptie kopen in onze webwinkel en heeft genoeg bekendheid als betrouwbaar merk en het is verstandig om daar niet te lang mee rond te blijven lopen.
As fentanyl has gained popularity as a drug of abuse, however, it has also made its way into street drugs, sometimes cut in with heroin or cocaine, usually without the person taking it knowing it is there. Illegal varieties sold by drug dealers go by names like Apache, China White, Friend, Murder 8, and Tango and Cash and are sold as powders or tablets, often disguised as less-potent drugs.
Like other opioids, it acts on the body's natural opioid receptors, allowing the brain to flood with dopamine, which contributes to a range of effects, from euphoria to constipation. However, these drugs also act on the part of the brain that controls breathing, which means that consuming an incredibly potent variety of an opioid, like fentanyl, can lead to dangerously low respiratory rates, heart attacks, coma, and even death—all alarmingly quickly, depending on the dose taken.
Sacramento, Calif., experienced a rash of overdoses among teens and young adults in 2016, with several deaths attributed to Norco or Vicodin pills laced with fentanyl. The area issued a public health warning about fentanyl and its potential hiding places (in heroin or hydrocodone pills), and legislators are examining their options about how to protect their cities from the dangers of the drug.
Having a frank discussion with your teen about fentanyl and the forms it can take could be one of the more important conversations you have right now. Considering the increasing popularity of "pharma parties"—where kids brings baggies of prescription medications they find at home or obtain elsewhere, dump it into a big bowl, and take a random handful—educating your kids about the realities of street drugs and prescription drugs could quite literally save their lives.
Dr. Robin Barnett, EdD, LCSW, LCADC, CCS, CSAT is a Licensed Clinical Social Worker, Licensed Clinical Alcohol and Drug Counselor, Certified Clinical Supervisor, and Certified Sex Addiction Therapist. She is involved in the fabric of several TV shows, and has appeared on FOX, MTV, CNN, CBS, and NBC. She is currently seen on the Steve Wilkos Show as an Addictions Expert. Her book, "Addict in The House: A No Nonsense Family Guide Through Addiction and Recovery" is the "Go-to" book for thousands of families trapped in this dangerous dysfunction. Following a successful private practice, Dr. Robin co-founded a highly respected Addictions Treatment Center. She now brings her years of experience and education to the world through her various tv appearances, public speaking, educational and e-therapy services.
---
[sc name="drb-footnote"]
---
[sc name="media-contact"]